Electric / Acoustic / Bass / folk
Whether this is your first or tenth time buying a guitar, we want to make sure you go home with the guitar that's right for you. VHMC carries a large variety of electric, electro-acoustic, acoustic, bass and folk guitars, so you are sure to find what you're looking for at our shop.
Try before you buy.
Many people these days like to shop online, but here's why it's much more beneficial to come to our shop:
There are so many guitars, basses, and folk instruments to choose from, so it can be overwhelming to try and figure out which one is the right one for you. To truly find that special guitar, we recommend that you try out as many as you can until you find the one that sings the loudest to you. When you pick up the perfect guitar you can't help but love the way it looks, plays, and smells. The tone that comes out will sound like heaven to your ears. Choosing the right guitar is an exciting experience and we are here to help every step of the way.

We don't just stop at your purchase.
We know how important it is to keep your guitar running smoothly. You may need tuning, wiring, new strings, repairs or just some advice, so we make sure that we take care of you long after you purchase your guitar from our shop.
At VHMC we carry the best guitar brands. We also offer brand warranties to all of our instruments, so you can feel safe knowing your guitar will be protected.
Our main goal is to make sure you're enjoying yourself, so our family of passionate musicians is dedicated to making the time you spend at our shop a memorable one.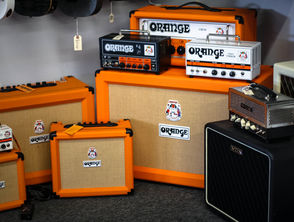 Amplifiers
You have your axe - but how does it sound? Come into the shop and test one of our many amplifier brands, makes and models.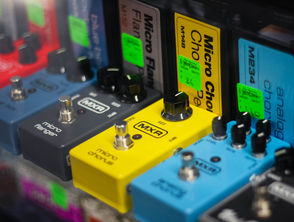 Create your sound
As Jimi once said, "I'm nothing without my sound". Experiment with your own sounds using our variety of pedals and effects.